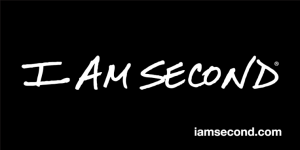 "I Am Second" is a movement meant to inspire people of all kinds to live for God and for others. Actors. Athletes. Musicians. Business leaders. Your next-door neighbor. People like you share their stories of how God became first in their lives. Below are links to the stories we have shared. For these or other stories, you can visit the "I Am Second" website.
Moriah Peters – American Idol contestant who struggled with identity and relationships.
Tamara Jolee – TV Reporter and cancer survivor.